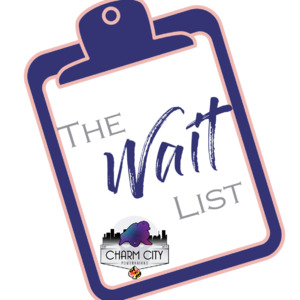 New Protocol for 2024 - Please read below, in it's entirety. Thank you.
Historically, I have not kept a waitlist, however, after so many families missing out on puppies, usually due to wrong timing, I have decided to offer one.
If you are serious about getting a Charm City Pom, this might be right for you. The wait time might not be substantiallly reduced, but during that time, we can get to know each other, and I can provide information on preparing for a puppy. The process of matching a puppy to you, will not change. Puppies will be evaluated for show, and temperment assessed prior to making a match. Every puppy born, will not be a companion, and each litter bred is with the intention for my next show prospect.
To be on the waitlist, a fee of $200 will be required. A waitlist fee will entitle you to first refusal on a puppy, before applications open on the website. You may pass on a puppy (from different litters/seasons), twice. Once a third puppy is offered and rejected, your fee is forfeited. Once you are matched with your puppy, your waitlist fee will be transfered to the total cost of the puppy ($3,500, unless otherwise stated), and the typical deposit will be due.
To be considered for the waitlist, you must fill out an application and go through the traditional approval process.
The paid wait list will be for 4 girls and 4 boys (you can opt for either gender, and that is ok too, temperment will be first priority, regardless. Your name will appear on both lists and will take up two spots). As time allows, I will add names to the waitlist that are unpaid, you will be 'on deck' to be added to the paid waitlist, and will be pre-approved if a puppy becomes available on the website. If you are not comfortable paying a fee to be on a waitlist, this is not required. Simply apply when a puppy is listed as available.
Once you are 'on deck', and your turn has come, you will have 24-hours to respond to an email and pay the deposit. If you do not respond in a timely fashion (24-hours) then your application will be permanently deleted, and you will have to re-apply for a puppy.
You must be ready for a puppy within one year of application. If your timeframe for bringing a puppy home in 2-3 years, please reach back out when you are closer to being ready.
You may opt to choose gender + color preference. This wait could be up to and over 3 years. For example, if you choose 'black male' and a chocolate or merle male becomes available, I will not reach out to you, and your name will be passed on the list. Rarely bred colors here are: merle, sable, orange, parti. I do not breed cream or white. I am happy to provide names of trusted breeders who do breed these colors regularly, and please check the links page to redirect to individual breeders or the head to the American Pomeranian Club Membership Roster for a member in your area.
* At my discretion, I may return a waitlist fee if I feel I will not have a puppy that will meet your needs within a 2-year time-frame. This does not apply to those who chose a specific color AND gender.
* At anytime, you may remove yourself from the waitlist, and forfeit your fee.
* If it is discovered that you have gotten another puppy, while on the waitlist, from another source, you will forfeit your deposit. Please review Littermate Syndrome details, which is why I do not suggest having two puppies under 1-year of age.
* Once you are approved for the waitlist, your First Name and Last Initial will appear below (with color preference in parentheses). Numbers are irrelevent, because a match will be based on more than first in line.
* The Waitlist is for companion / performance prospects only.
If you are ready to start the process, please fill out an application
Male Waitlist:
Katie M (black either gender)
Hilary B & Mark H. (Any, either gender)
Open
Open
Female Waitlist: (FULL)
Janette H. (not sable)
Katie M (black either gender)
Hilary B & Mark H. (Any, either gender)
Katie R. (not sable)
On-Deck:
Open