Thank you for your interest in owning a Charm City Pom!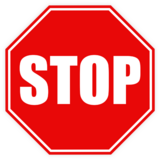 Do not fill out an application for a dog not on the 'available' page.
New procedure May 2023 and forward.
I will no longer be reaching out to applicants based on filling out application for future litters or looking for dogs of a specific color, gender or parent. Unfortunately, 95%+ do not bother to respond when I do have a fit (which can be 6-12 months of waiting). I would welcome conversation via email or messaging on socials about the possiblity of upcoming puppies.
If you would like to own one of our available pomeranians, please begin the process by reading our purchase agreement and filling out the questionaire below.
We always try to find the best possible home and environment for our poms. Due to various reasons, not all applicants are a good fit and some are not selected.
Please understand, that available puppies, retirees and/or young dogs are limited, and I cannot guarantee how long it will take to find a match.
Please review the "Pricing and Contracts" section on this website and make sure you fully understand and are willing to abide by the terms before filling out the questionnaire below.
Please note: I get several inquiries/applicants, and in general, I will not be responding until a I am starting the interview process for puppies already born.
Please know, that no response is not a brush off - I am simply off doing dog things, but I will get back to you if you have a specific question.