AKC POMERANIANS FOCUSING ON BLACK, MERLE AND CHOCOLATE.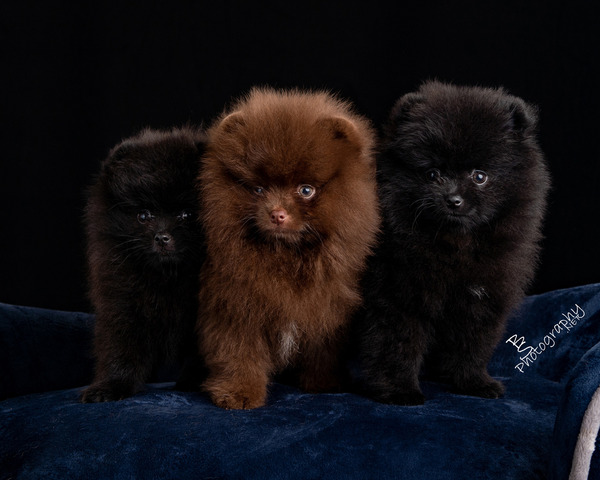 Socialized Puppies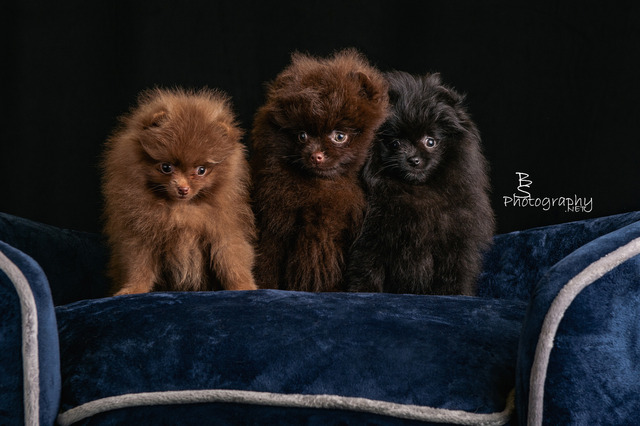 Puppies are raised underfoot, in my home in a healthy, loving environment. Charm City Poms come pre-spoiled and accustomed to the sights, sounds and scent of a home. They have been socialized with other poms, children and adults.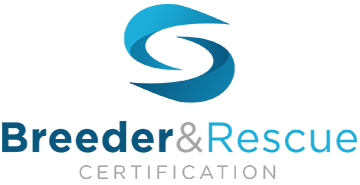 Happy, Healthy Pomeranains
Parents at Charm City Poms have been health tested in accordance with the OFA recommended breed testing, and are genetically tested through Embark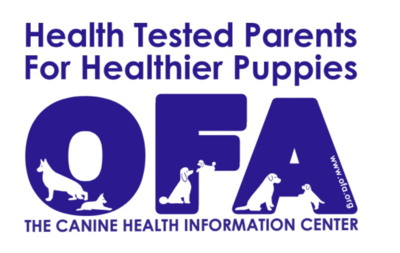 A Furever Friend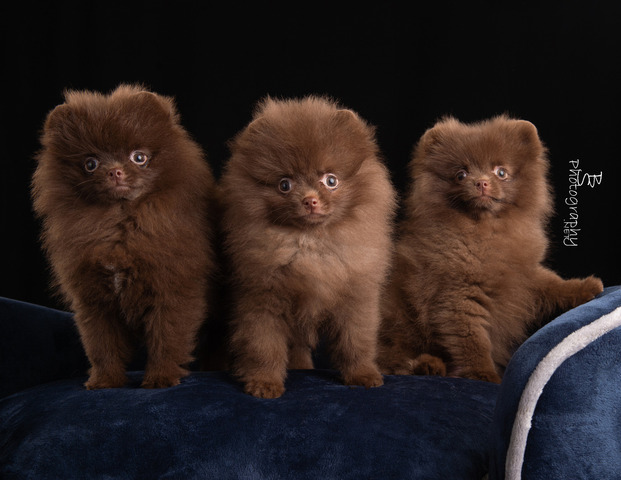 Alert and intelligent, Pomeranians are easily trained and make fine watchdogs and perky pets for families with children old enough to know the difference between a toy dog and a toy. Poms are active but can be exercised with indoor play and short walks, so they are content in both the city and suburbs. They will master tricks and games with ease, though their favorite activity is providing laughs and companionship to their special human.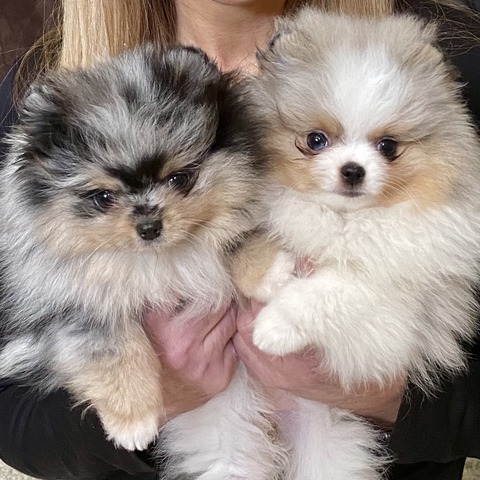 .