RBIS GCHB CH Charm City's Virginia Black DCAT (Drake)
Reserve Best In Show, Multi-Group Winning & Multi-Group Placing
AKC Bronze Grand Champion
RBIS GCHB CH Charm City's Virginia Black DCAT (Drake)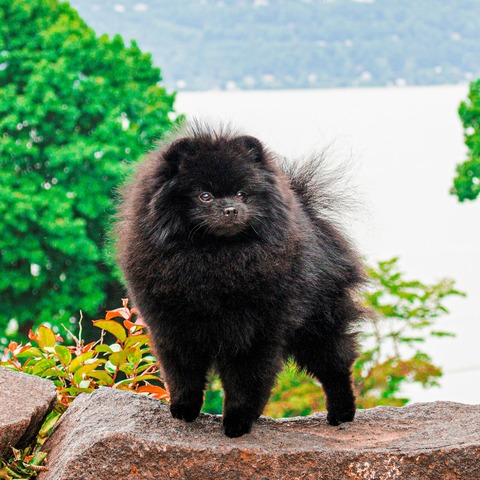 Sex:

Male

Date of Birth:

November 3rd, 2020
Color:

Black

Breeder:

Ann Coughlin

Drake is currently out with Deb Wheeler as a special. The dynamic duo is having a great time together!
Drake is an exceptional black dog, with a fabulous correct harsh coat texture, beautiful almond eye shape, mosderate bone, up on toe with tiny feet and deep rich pigment. Drake is a clever and observant dog, he is always aware of what is going on around him. He loves being the center of attention - and when he is in the show ring, he is "on"! I took him to an animal communicator, and she said he was a natural born explorer and loves to be in the spotlight - which is exactly what he exudes at home and on the road.
He finished his championship just 10-days after his first birthday, from the Bred-by Classes. Drake finished his grand championship in style, with 5 majors, his 5th major was Best of Breed going over a top 10 ranked special, in just 3 show weekends at 13 months of age.
Thank you to Liz Heckert of Silhouette Pomeranians for allowing the use of Kert (Drake's sire) to make my dreams come true.
Reserve Best In Show (All Breed), Group Winning, Multi-Group Placing & Multi-Owner Handled Group Placing
Stud Fee: $1,000
0/0 Patellas, Normal Advanced Cardiac, CAER Normal
Show Record

Date
Kennel Club
Win
Judge
Points
09/25/2021
Talbot Kennel Club
Winners Dog
Mr. Randy Garren
1
10/15/2021
Catonsville Kennel Club
Best of Winners
Mr. Mark Kennedy
4 (Major)
10/16/2021
Catonsville Kennel Club
Winners Dog
Ms. Joan Goldstein
5 (Major)
11/12/2021
Salisbury Maryland Kennel Club
Winners Dog
Mr. Rodney Herner
2
11/13/2021
Salusbury Maryland Kennel Club
Best of Winners
Mr. Robin Stansell
2
11/14/2021
Mispillion Kennel Club
Best of Winners
Mrs. Mary Jane Carberry
2

Championship Points

Total
16
12/4/2021
Chesapeake Kennel Club
OH Group 3
Mr. Gregg G Kantak
12/5/2021
Northeastern Maryland Kennel Club
Select / BOBOH
Mr. Richard Powell
5 (Major)
12/5/2021
OH Group 4
Ms. Carol S. Brown
12/17/2021
Delaware Water Gap Kennel Club
Select / BOB OH
Mrs. Cindy Vogels
2
12/17/2021
OH Group 4
Ms. Deirdre Petrie
12/18/2021
Lehigh Valley Kennel Club
Best of Breed / BOBOH
Mr. Frank Kane
5 (Major)
12/19/2021
Delaware Water Gap Kennel Club
Best of Breed
Dr. Adam Stafford King
5 (Major)
02/20/2022
Maryland Kennel Club
Best Of Breed / BOBOH
Mrd. Pamela B. Peat
5 (Major)
02/20/2022
Group 2
Ms. Lee Whittier
02/20/2022
OH Group 2
Mr. Richard Todd Jackson
03/18/2022
York Kennel Club
Best Of Breed/BOBOH
Ms. Peggy Beisel-McIlwaine
5 (Major)
3/26/2022
New Brunswick Kennel Club, Inc.
Best of Breed
Ms. Janet M Allen
5 (Major)
5/26/2022
Union County Kennel Club

Best Of Breed

Res. Best In Show

Mrs. Toby Frisch
5 (Major)
5/26/2022
Group 1
Mrs. Jacqueline Rayner
5/27/2022
Staten Island Kennel Club
Best Of Breed
Mr. Larry Abbott
4 (Major)
5/28/2022
Union County Kennel Club
Best Of Breed
Mrs. Vicki Abbot
2
5/29/2022
Plainfield Kennel Club
Best Of Breed
Ms. Pamela Peat
2
5/30/2022
Painfield Kennel Club
Best of Breed
Mr. Gus Sinibaldi
2
5/30/2022
Group 2
Alice Watkins