Charm City's Penny Lane BCAT (Penny)
Charm City's Penny Lane BCAT (Penny)
Retired
AKC Fast Cat Title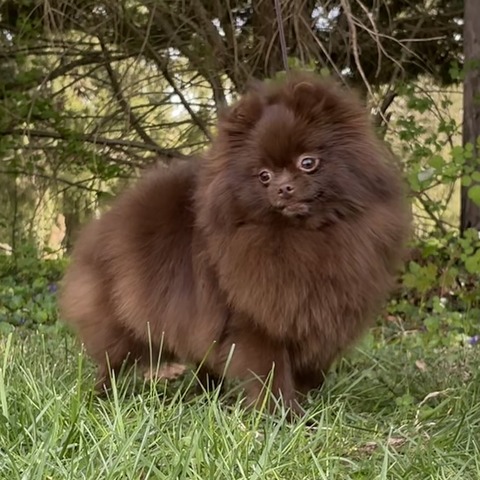 Sex:

Female

Date of Birth:

November 4th, 2019
Color:

Chocolate

Breeder:

Ann Coughlin
Penny is Cappie's first chocolate daughter. Penny is a beautiful representation of the breed, in a rich chocolate shade.
Penny is one of the happiest poms I have ever met. She seems to always be smiling, and loves to be with people.
She has been a wonderful mother to her puppies. Both of her pregnancies resulted in a cesarean section, and the decsion has been made to retire her, so that she can live out her days as a pampered princess.