CH Charm City's Dancing Sugarplum (Sugar)
CH Charm City's Dancing Sugarplum (Sugar)
1st in Open BBB Class at 2022 APC Nationals
1st in Brood Bitch at 2022 APC Nationals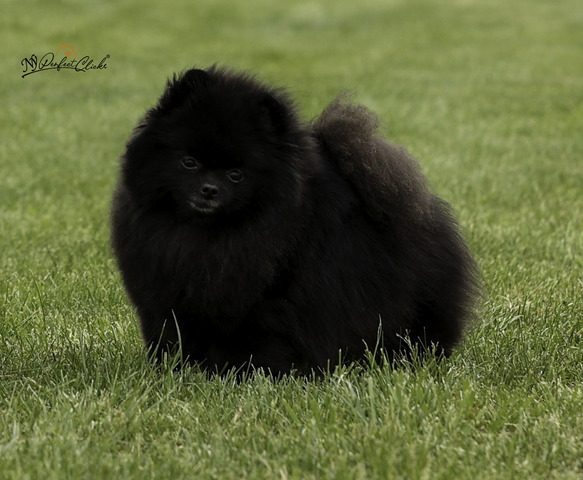 Sex:

Female

Date of Birth:

December 25th, 2017
Color:

Black

Breeder:

Ann Coughlin
Sugar is available to a retirement home. She is very sweet and loving. She wants to be exactly where her person is, as long as that is on the couch or in bed. Her favorite activity is lounging and getting belly rubs. She is potty trained, reliable in the house and is an excellent traveler. She is pretty laid back, and gets along well with other small dogs, but would be best in a home where she would be the only dog, or maybe one other. She loves being held and carried. Sugar is around 5.5 lbs, and carries a really pretty black coat. She does have a sugar rimmed kisser, which I think is adorable. Preference is that she stays in the Baltimore area.
Sugar will be spayed and have a dental cleaning once her puppies are weaned. She will be 6 on Christmas day. The fee for her is the cost of spay and dental (+/- $1,000)
Sugar is a lovely black girl, she moves like a dream with a fabulous front and tailset. She is a wonderful and doting mother to her puppies.
Sugar finished her championship under the same judge that her papa Cappie did!
Show Record

| Date | Club | Win | Judge | Points |
| --- | --- | --- | --- | --- |
| 03/13/2021 | San Antonio Kennel Club, Inc. | Winners Bitch | Mr. Charles Olvis | 1 |
| 03/27/2021 | Fort Worth Kennel Club | Winners Bitch | Mr. Harold Tatro III | 1 |
| 03/28/2021 | Fort Worth Kennel Club | Winners Bitch | Mr. John P Wade | 1 |
| 04/03/2021 | Mid-Continent Kennel Club Of Tulsa, Inc. | Winners Bitch | Mr. Nicolas DeBedout | 2 |
| 04/10/2021 | Fort Bend Kennel Club, Inc. | Winners Bitch | Mrs. Anne Savory Bolus | 1 |
| 04/11/2021 | Fort Bend Kennel Club, Inc. | Winners Bitch | Mrs. Erika K Moureau | 1 |
| 04/23/2021 | Chesapeake Toy Dog Fanciers Club | Winners Bitch | Ms. Polly Smith | 3 (Major) |
| 01/28/2022 | Alexandria Kennel Club, Inc. | Winners Bitch | Mrs. Houston (Toddie) Clark | 1 |
| 02/19/2022 | Memphis Kennel Club | WB/BOS | Mr. Kenneth E Berg | 1 |
| 03/09/2022 | Mo-Kan Toy Dog Club | Winners Bitch | Ms. Terri Luddon | 3 (Major) |
| | Championship Points | | Total | 15 |